Online Master of Business Administration
Purdue University West Lafayette (Main Campus)
Ready to Learn More About the
Master of Business Administration?
Request Info
Take the Next Giant Leap in Your Career
Earn your MBA 100% online from the Krannert School of Management at Purdue University, a leading STEM institution recognized for the persistent pursuit of innovation and excellence in business and technology.
Get ready to make your mark. Prepare for your next career success — online, on your terms.
Top 10 School for Innovation
---
U.S. News & World Report named Purdue in among the top most innovative institutions in the nation for improvements in curriculum, faculty, students and technology.¹
A Top Producer of Fortune 500 CEOs
---
In 2018, Purdue was ranked #6 for colleges that produce the most Fortune 500 CEOs.² Join the leaders who are changing the world of business, one small step at a time.
Ranked and
Respected
---
Earn a data- and technology-driven MBA from Purdue, whose campus MBA is #7 in North America.³ Purdue is also ranked #7 for Best Value, delivering both quality and affordability.4
575K+
Graduates
---
Become part of Purdue University's international network of successful alumni. Together, we apply our education to make a giant impact locally, nationally and globally.
About the Purdue Online MBA
Develop the analytical, strategic and problem-solving expertise needed to lead teams and organizations. Learn how dynamic global environments are transforming modern business, and gain the management skills to tackle new challenges, drive change and inspire others. You'll experience an AACSB-accredited, quant-based curriculum that empowers you to ask the right questions while turning data into knowledge.
The Program Offers:
Top ROI: Increase your marketability and earning potential with Purdue, ranked among the colleges that "pay off the most."5
Balance: Study when it's convenient for you. Earn a flexible MBA online while meeting your family and career responsibilities.
Community: Learn from our esteemed faculty in a connected, collaborative online environment, where you still get the full, immersive Purdue student experience. Join Purdue's worldwide network of students from 135+ countries.
Growth and Support: Work closely with Krannert Professional Development Center staff to expand your opportunities. Enjoy 1-on-1 guidance from a Student Success Coach who's dedicated to your educational and career advancement.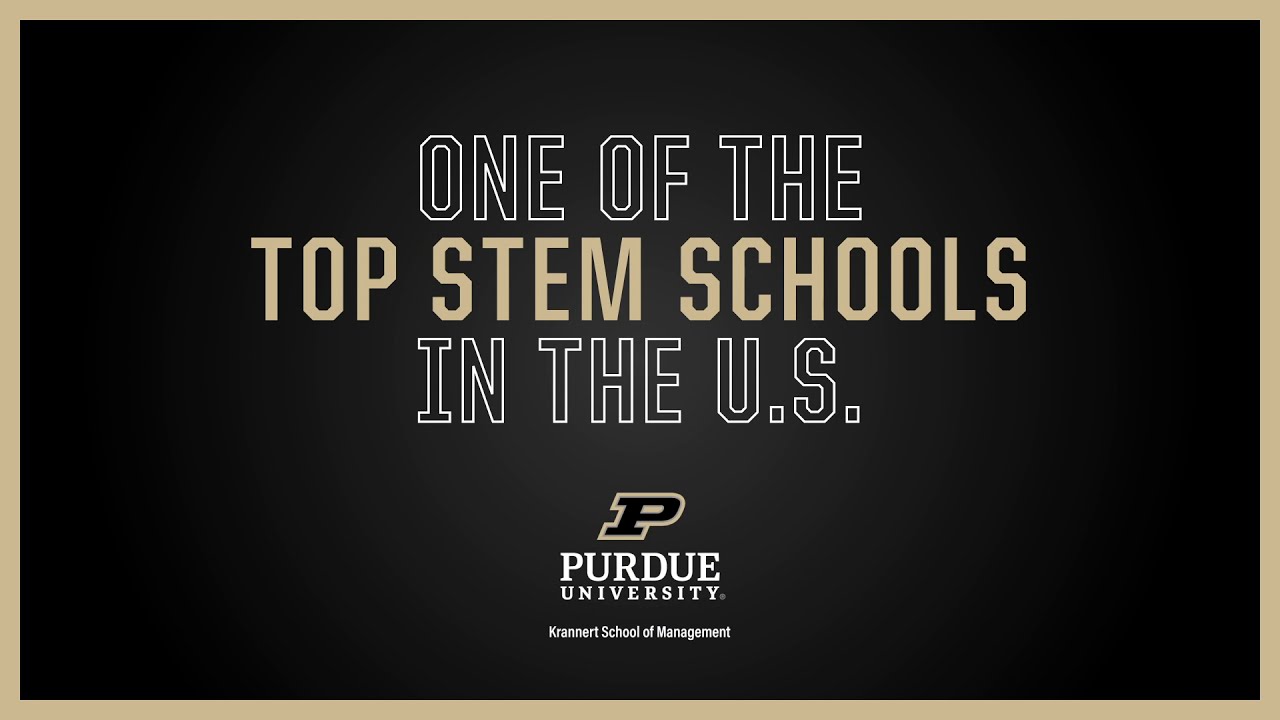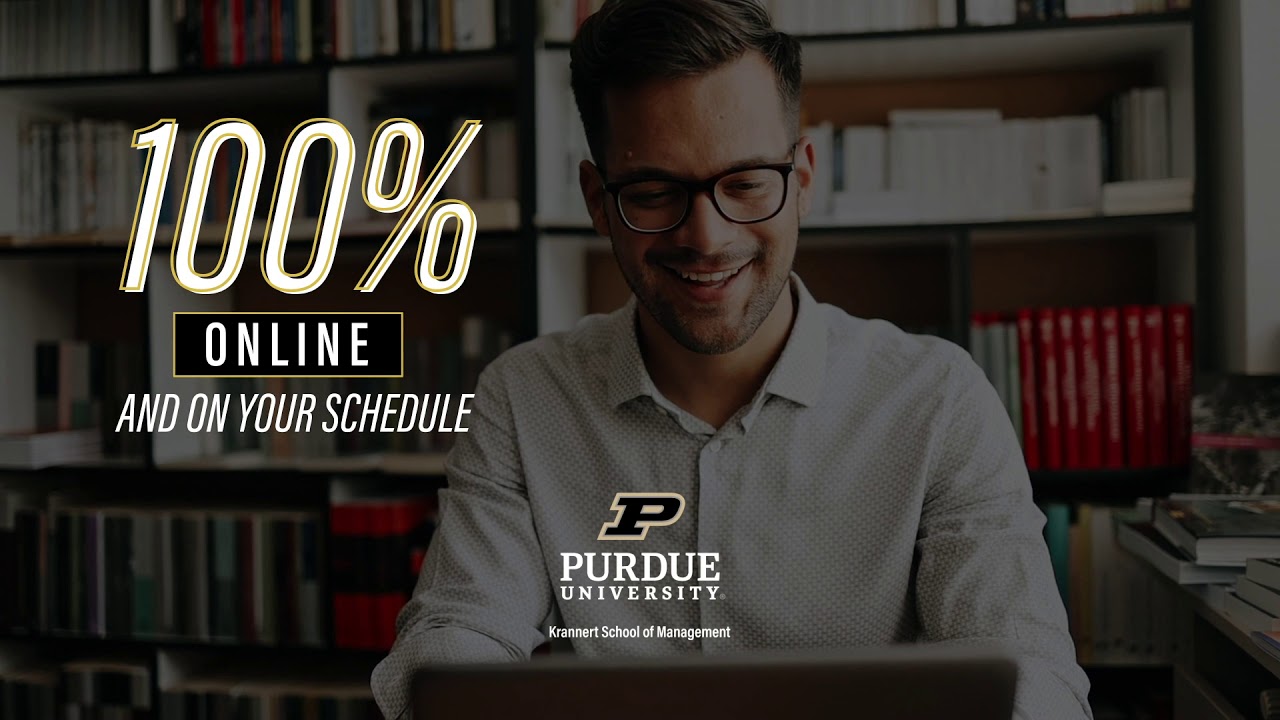 About Krannert School of Management
Part of a Leading STEM University
Purdue's Krannert School of Management is part of one of the world's preeminent engineering, science and technology universities. Our graduates are immediately prepared to contribute and possess the leadership skills to advance their careers, initiate progress and innovation in their fields, and build a better world.
Respected Internationally
Krannert School of Management's faculty, staff, students and alumni push the boundaries of knowledge and together solve the world's most complex problems every day. With its worldwide reputation, Purdue's Krannert School of Management is proud to report that its student population is one of the most internationally diverse of any U.S. management school.
Additional Krannert Master's Degree Programs
Whether you are an experienced working professional or looking to launch your career, Purdue offers a variety of graduate business degree options designed to suit your background and goals:
Admissions Requirements
Application review emphasizes your work experience, prior undergraduate academic record and professional training and test scores. To be considered for the Purdue Online MBA program, you may be asked to complete an interview with the program director, and you will be required to submit all the items below:
Statement of purpose (SOP) introducing yourself to the Admissions Committee (500 words max). Some topics you may wish to discuss include a brief summary of your academic and professional background, reason for seeking the Purdue Online Master of Business Administration, desired career path after graduation and thoughts on giving back as a student and as an alumnus.
Two letters of recommendation
Online MBA essays
Professional resume with education, work experience and training
Official transcripts for every higher education institution attended. Transcripts marked as "unofficial," "copy" or "student copy" are acceptable, with official documentation needed by the end of the second session of enrollment. Please note: an unofficial transcript printed from a current or previous institution student system is not an acceptable document.
Interview feedback

The GMAT/GRE exam requirement will be temporarily waived for students starting the Online MBA program in 2022.
What Our Students Say
This is a dynamic carousel, screen reader users can move through the quotes using the navigation buttons.
"Purdue was one of the few high-ranking schools that offered a fully remote program, and I wanted the flexibility to continue my work and personal goals in addition to obtaining my MBA."

Kristin Zalewski

Purdue University Online MBA Student, Class of 2022
Online Application
When completing your application for the Purdue master of business administration online program, select the following:
Graduate major: Management (MBA)
An area of interest
Degree objective: Master of Business Administration (MBA)
Course delivery method: Distance (online or off-campus location)
Your desired entry term (note: deadlines subject to change)


Summer Term: May 2, 2022 (application deadline – April 4, 2022)
Fall Term: August 22, 2022 (application deadline – July 25, 2022)
Transcript Information
All applicants must upload to the online application transcript(s) and/or academic document(s) for every institution of higher education attended. If a transcript and diploma/degree certificate is not in English, an English translation (certified by the college or university that issued it) must be uploaded.
The uploaded transcript and/or academic document must be from the official version of the document. An official transcript bears the original signature of the registrar and/or the original seal of the issuing institution.
If personal identifying information such as a student identification number or social security number appear on the document, REMOVE THIS INFORMATION from your electronic version of your document or mark out the information in black ink before scanning your document.
All transcripts and/or academic documents uploaded to the online application system are considered unofficial. The Purdue University Graduate School reserves the right to require official transcripts and/or academic documents at any time during the admissions process.
Letters of Recommendation
Two online recommendations are required for your application to be received.
Recommendations will only be accepted through the online application (no paper recommendations will be accepted).
We prefer that recommenders be employers who are able to render an opinion on the basis of close, current and sustained observation. We strongly urge (but do not require) that one recommendation be from your direct supervisor. Recommendations from friends, family members, acquaintances and other sources unable to evaluate professional or academic qualifications for MBA study are not acceptable. No more than two recommendations are needed. We require that recommenders submit the recommendations online (instructions to do so are provided within the online application). Please note that we will not receive your application until at least two registered recommenders have submitted recommendations through the online application.
Online MBA Essays
[Required] Essay 1: Team Approach (600 words max): What are your expectations of a peer- and team-based learning environment in which you go through a program with a major team-based component? (As part of your answer, please mention what skills you bring to working within such an approach, with an emphasis on how you best learn and how you help others learn.)
[Optional] Essay 2 (300 words max): If you feel there are any parts of your application that require additional explanation or if there is any additional information you wish to share to help us fully understand your application, please share that information within this essay. Scholarships may be available; please indicate in the optional essay any an interest in scholarships.
Personalize Your Degree Plan
It's Your MBA on Your Terms
Design your own plan of study to fit your individual needs and goals. Graduate in as few as two years, or lighten your course load and take more time. For busy adults balancing work and school, it's important to be able to slow down when you need to—or speed up when life allows.
You can also customize your degree by choosing from a wide range of courses that best align to your career plans. Want to further hone your expertise? Add a specialization in one of four high-demand areas, such as Business Analytics and Global Supply Chain Management.