Krannert Online MBA Courses
Advance Into Leadership Roles
Our rigorous curriculum delivers the top-quality instruction and practical learning you need to strengthen your talents and advance into the next level of high-profile management and leadership careers. Courses include case studies, experiential projects, remote collaboration and team-based learning.
Go at your own pace and choose the course load each term that best supports your needs.
Program Requirements

Foundational Courses

Develop a solid background in several relevant subject areas. Use the skills and knowledge you gain as building blocks for advanced academic study in the future.

9

Credits

Core Courses

Gain a solid foundation for decision-making in essential areas of management and leadership. The core curriculum of the Purdue Online MBA covers general concepts and traditional management disciplines.

22

Credits

Specialization

Add a specialization to focus your elective choices to gain greater knowledge in high-demand areas of business, such as Innovation and Technology Commercialization, Business Analytics, Global Supply Chain Management, or Leadership, Negotiation and Change Management. Not only does a specialization expand your professional skills, but it also helps increase your career marketability.

9

Credits

Capstone Simulation

Work with a team to assume cross-functional roles to broaden your leadership skills and make strategic business decisions under pressure in a simulated real-life scenario. You'll use data analytics to assess risk management from qualitative and quantitative perspectives.

2

Credits

Electives

Tailor your degree to help you achieve your career goals with a variety of electives. Course offerings are subject to change.

6

Credits

Total Credits

48
This is a dynamic carousel, screen reader users can move through the quotes using the navigation buttons.
"As an engineer with business experience, I had a desire to gain a more formal knowledge of business, decision-making and leadership. Purdue was one of the first to offer a formal program that fit my criteria."

Brian Birdsall

Division Manager
Purdue University Online MBA Graduate, 2021
Gain an Edge in STEM, Analytics and Data
Get invaluable business analytics experience when you earn an online MBA from one of the top STEM universities in the world.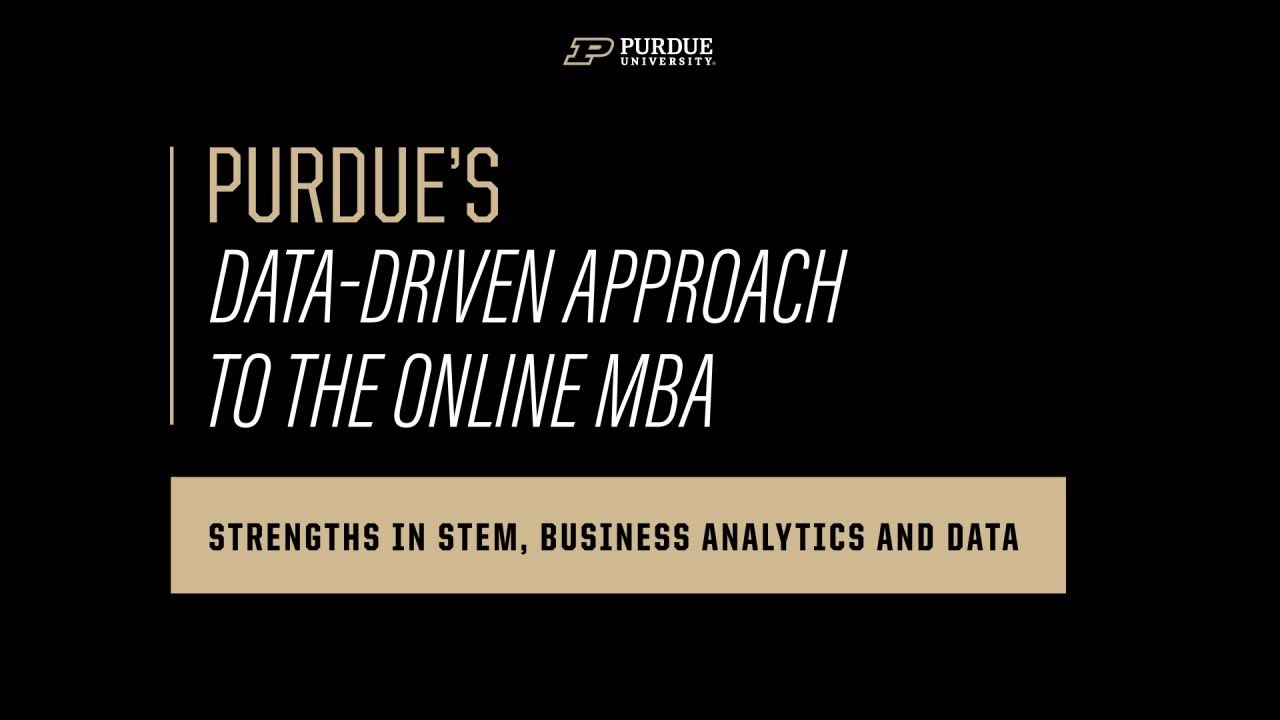 Curriculum Differentiators in Technology and STEM
Learn from leading business faculty while also gaining exposure to top professors in engineering and computer science.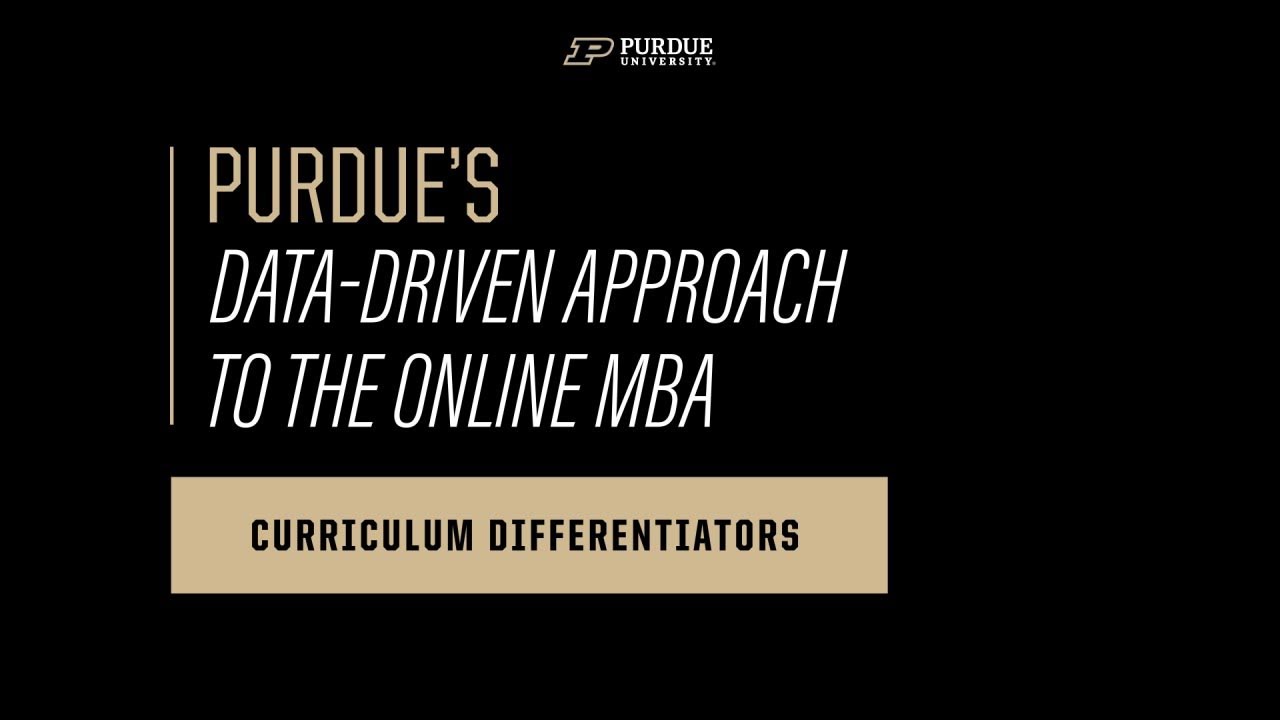 Core Courses (22 Credits)
Specialization (9 Credits)
Business Analytics Specialization
Innovation and Technology Commercialization Specialization
Global Supply Chain Management Specialization
Additional Course Options (choose 2)
Leadership, Negotiation and Change Management Specialization
Capstone Course — Business Simulation (2 Credits)
Electives (6 Credits)